Orca - 3.8 Wetsuit - Men's

The first look at Orca's all new 3.8 wetsuit
The Product:
The updated and improved Orca 3.8 suit remains the best choice for those seeking extra buoyancy. Orca's addition of the Core Lateral Stabiliser, extended Exolift and Aerodome has created an essential suit with excellent flexibility in the arms and shoulders.
New Features:
Exolift & Aerodome

- an extended area of Exolift technology covers the entire lower front panel of the men's suit. This is combined with Aerodome2 panels from the lower back of the calf of the suit, to make the 3.8 the most buoyancy out of all Orca's wetsuits. These buoyancy panels are specific to the male and female suits, creating a more customised fit, balanced buoyancy and a more overall efficient swim.
Core Lateral Stabiliser (CLS) - brand new this year, the CLS uses a less flexible material on the core panels to stabilise the body. Although the suit feels quite stiff at first, one you get in the water, the CLS mimics the feeling of swimming on a surfboard. This helps to improve your body position and speed through the water.
1.5mm 40Cell Neoprene - used on the shoulders and underarms, this ultra-thin neoprene provides unrivalled stretch - making the 2017 version of the 3.8 the most flexible Orca wetsuit to date.
The Brand:
Founded by former triathlon champion Scott Unsworth in 1992, Orca's products are designed with resilience in mind. With over 20 years experience in the triathlon arena, they work tirelessly to create premium, performance-enhancing products for everyone from entry-level to professional athletes.
Orca have created a range of wetsuits that are intended to meet each individual's needs, their swimming style and budget. By focussing on several key areas, their ultimate aim is to make you move faster in the water.
Call us today on 0207 183 4116 or contact us via Webchat for friendly, expert advice and for answers to any sizing queries you may have.
ORCA'S TECHNOLOGIES
YAMAMOTO
The Yamamoto Corporation is the world's main supplier of high performance neoprene. Its seal represents quality, technology and innovation.
EXO-CELL
Exo-Cell is a unique sandwich-designed neoprene that provides over 25% more buoyancy than Aerodome. Panels of Exo-Cell are used in strategic panels on the Predator, Alpha and 3.8 to optimise swimming position.
40 CELL
Yamamoto's 40cell neoprene is the penultimate for flexibility, suppleness, fit and comfort. Second only to 44cell by the narrowest of margins and located in key high stretch areas on the Predator, Alpha and 3.8 suits, these panels contribute to providing a wetsuit swimming experience of the highest level.
39 CELL
Yamamoto 39cell is an extremely flexible neoprene which supports an uninhibited natural swimming motion. 39cell extends to a 513% elongation rate, meaning this material is sure to move with you. Added benefits of zero water absorption and zero weight variation can mean only one thing: more speed. A fine balance between buoyancy and flexibility, 39cell is a durable material which will stand the test of time and distance, representing the best neoprene available in its class.
SCS
Acting as a coating over closed-cell neoprene, Super Composite Skin (SCS) has become the benchmark for coating the smoothskin neoprene used in triathlon wetsuits, to reduce friction and increase speed through the water. The micro-cell structure of the SCS coating repels water when in contact with air and reduces surface resistance when in contact with water. Less friction = more speed!
HYDROLITE
HydroLite panels make transition that extra bit faster using the super fast SCS (Nano ICE in the Predator) which combined with a special lining which absorbs less water to improve buoyancy while also being extremely sleek - making the suit fast to remove in transition and saving you precious seconds.
INFINITY SKIN
It's what's on the inside that counts and Orca's unique InfinitySkin lining plays an integral part in the unbelievable flexibility of their top end wetsuits. Constructed from a high stretch nylon, InfinitySkin is strategically placed where ultimate stretch is required and allows the wetsuit to move dynamically through your swim stroke.
AERODOME 2
Beneath the dimpled surface of Orca's Aerodome 39-cell neoprene are hundreds of air cavities, which provide 30% more buoyancy than normal 5mm neoprene. Aerodome panels are strategically placed around the heaviest parts of the body, lifting you into the optimum swimming position. Aerodome 2 is an upgrade that uses a new lining to increase flexibility and comfort.
Size Guide: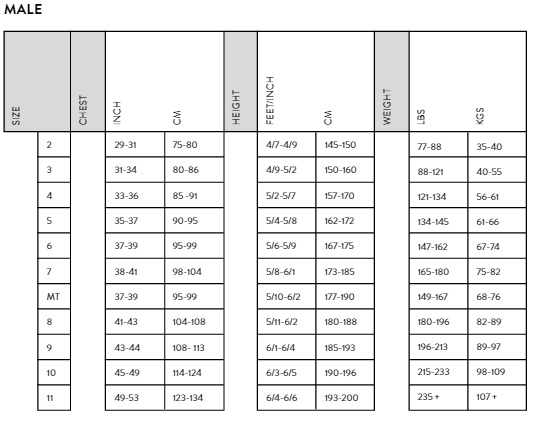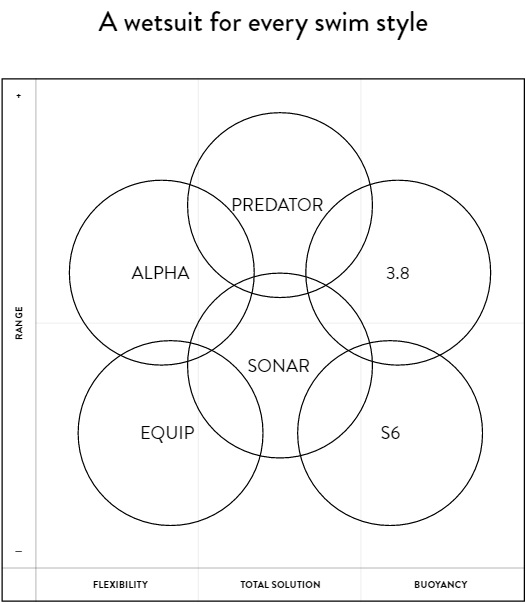 sizing:

orca-wetsuits
Brand:

Orca
Year:

2018
Category:

Wetsuit
Gender:

Mens
Type:

Wetsuits
Condition:

New
year-newer-version:

https://mytriathlon.co.uk/orca-3-8-enduro-wetsuit-mens-2020/
year-newer-version-label:

Newer Model
wetsuit-exrental-1-version:

https://mytriathlon.co.uk/orca-3-8-enduro-wetsuit-mens-ex-rental-one-hire-size-8-only/
wetsuit-exrental-1-version-label:

Ex-Rental Version